Finishing elements for the house and garden
On our website you will find finishing tapes and trimmings for house and garden use - including mattress tapes, carpet borders and trimmings, upholstery tapes and many others. Such elements are often exposed to heavy loads, mechanical damage, abrasion, getting wet and other unfavorable conditions. That is why we make every effort to ensure that the tapes and trimmings offered by us for use in the home and garden are of the highest quality and unsurpassed durability.
Decorative, upholstery and mattress tapes
In this section you will find tapes for furniture and mattresses. We offer decorative woven tapes, also with your logo (up to 60 mm wide) and plain tapes up to 150 mm wide. Trimmings and tapes for mattresses are available plain and with the producer's logo. There is a possibility of finishing with antibacterial treatment - such solution significantly increases the quality of mattress and improves its health properties. This category also includes a wide range of upholstery tapes for indoor furniture.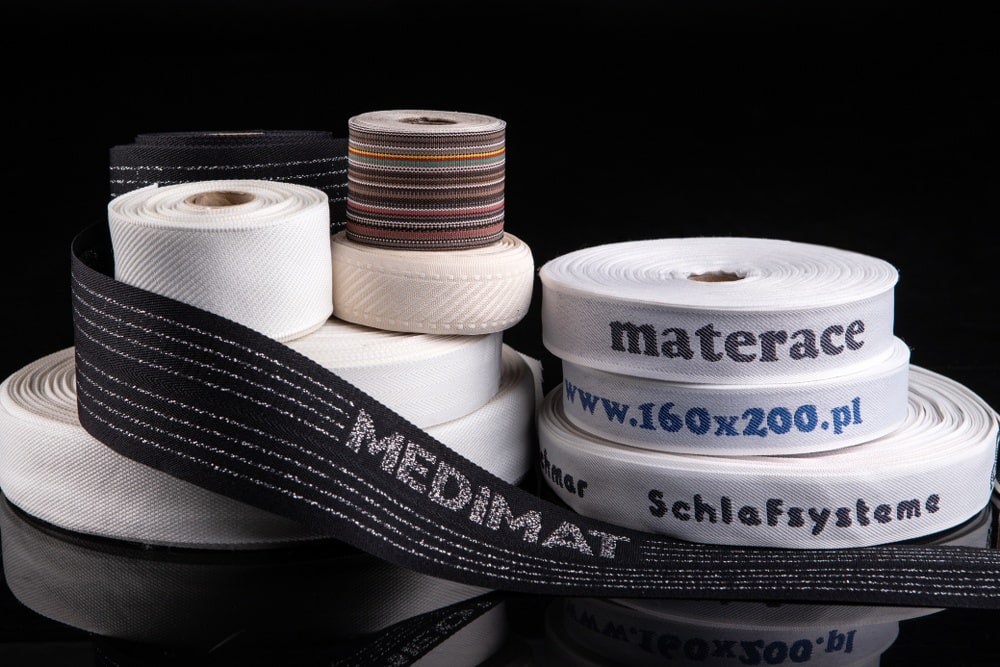 Finishing elements for carpets, rugs and outdoor furniture
This category contains, among others, tapes and trimmings for carpets and rugs. They enable permanent and aesthetic finishing and also allow to secure the edges of the trimmed element. In this section you can also find carrying tapes, trimmings and elastics intended for outdoor use - for example, for garden furniture or windbreaks. Such products are characterised by increased resistance to unfavourable weather conditions, such as temperature fluctuations, wind or moisture, due to which the finished products remain functional and aesthetic for a long time.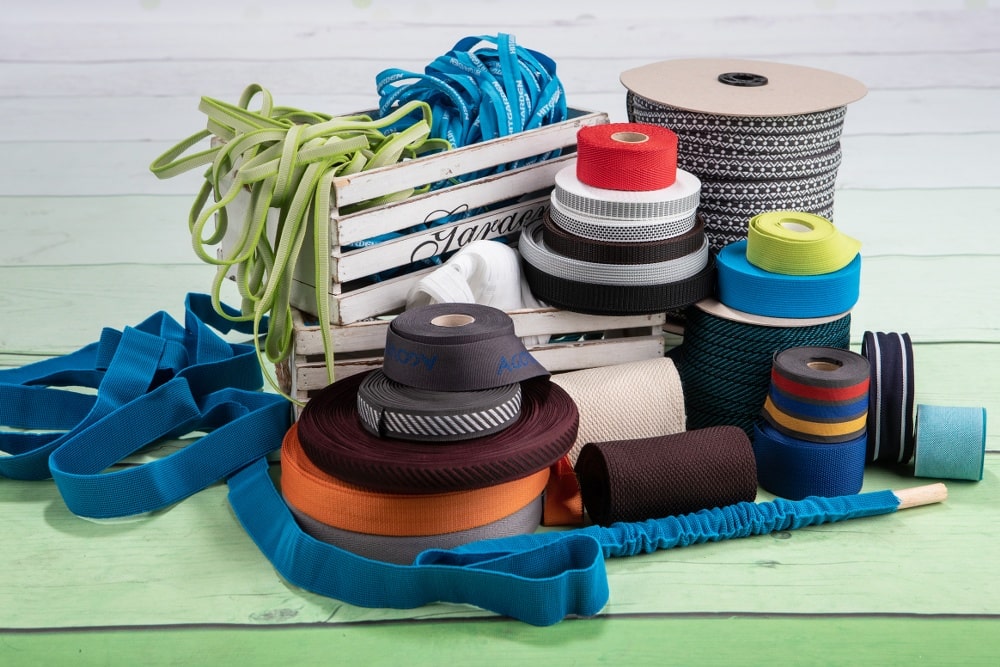 Curtain and external shutter tapes
In this category we offer you finishing elements intended for use in production of roller shutters and curtains. The curtain tapes are characterized by impeccable aesthetics and ease of trimming, due to which they are perfect for even the most unordinary projects. In this section we also offer durable and resistant tapes for roller shutters.
Contact us
We work Monday through Friday from 8:00 a.m. to 4:00 p.m.
Company address
ul. Obywatelska 129/131, 94-104 Łódź