Garment finishing and narrow fabrics
We have a wide offer of clothing accessories of various application: our assortment includes woven and knitted clothing elastics, seam coverings, clothing belts, trimmings, stiffeners and herringbone, regimental, bias ribbons also rigid ribbons and webbings. High-quality yarns have been used in the production of all products, ensuring maximum durability and aesthetically pleasing appearance of products. Each product is thermally stabilized, therefore, it retains its shape and dimensions during use.
We offer customized elastics with logos, with the possibility of patterning across the width of the band. Our products are characterized by perfect pattering of the design and impeccable appearance, as well as extraordinary durability. Available widths range from 10 mm to 60 mm.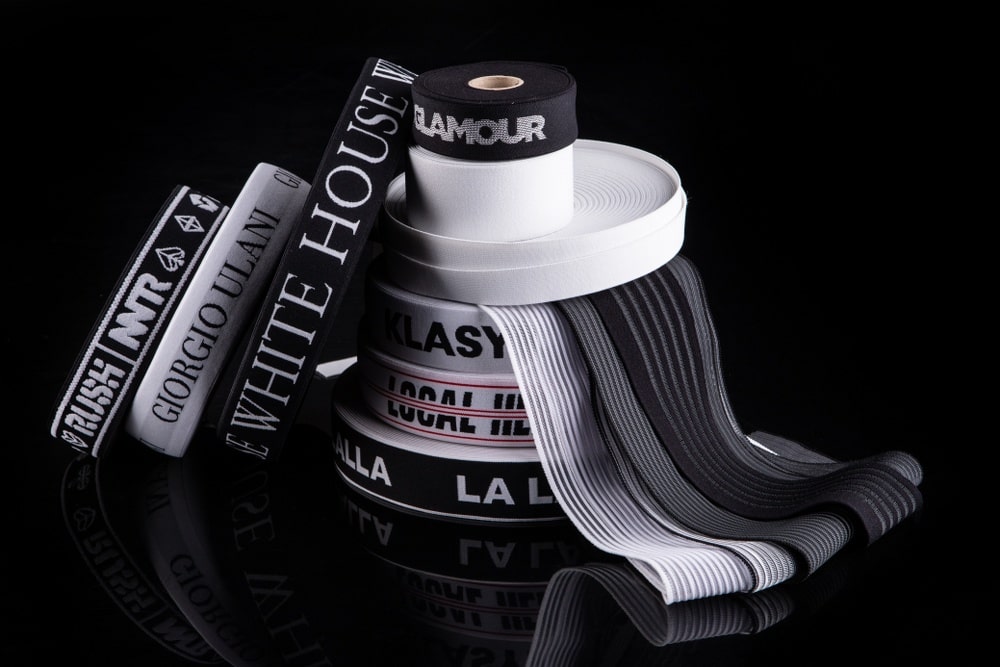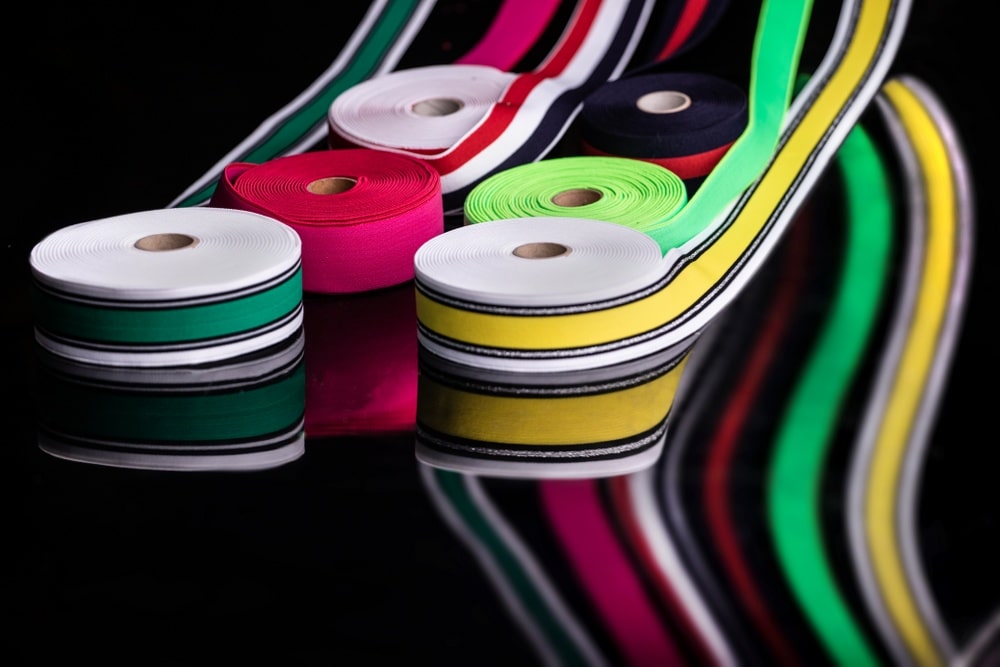 Woven, inlay and cap elastics
This category includes plain woven, reacheline and inlay elastics. You can also find here elastics for caps (also with logos) - including elastics intended for use inside caps, which are characterized by a particularly pleasant touch of moss texture. We also offer elastics for printing which are made with the use of a specially developed technology that facilitates application of the design and increases its durability.
Belt, frilled and suspender elastics
This section includes decorative elastics, plain, frilled for belts and suspenders. We offer a wide range of products in various designs and colors – many shades plain elastics also for casual and elegant outfit, occasional and children's motifs and many others. High quality elastics for printing are also available.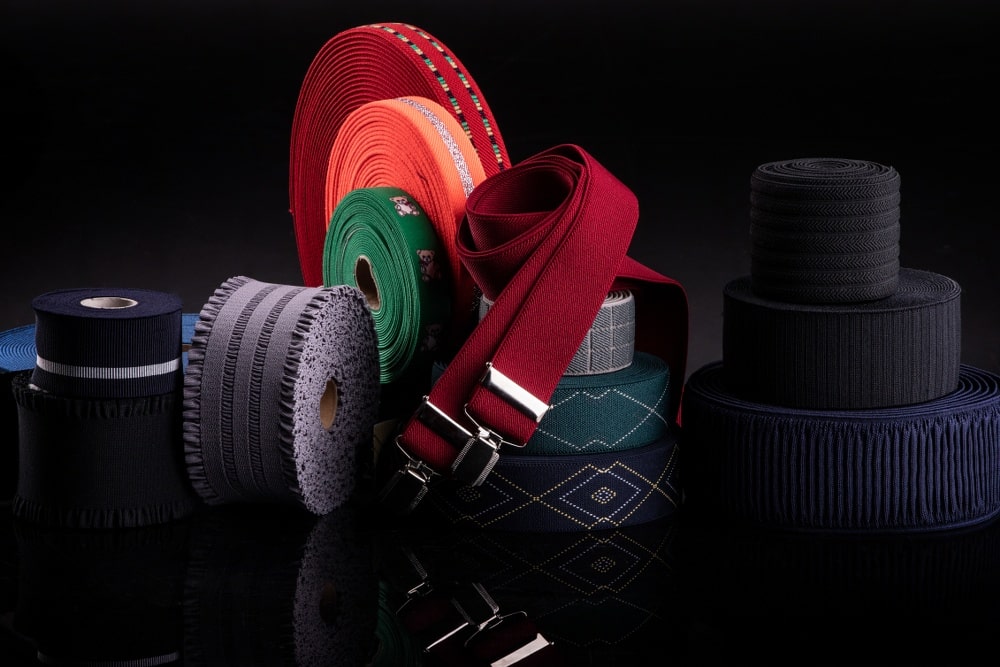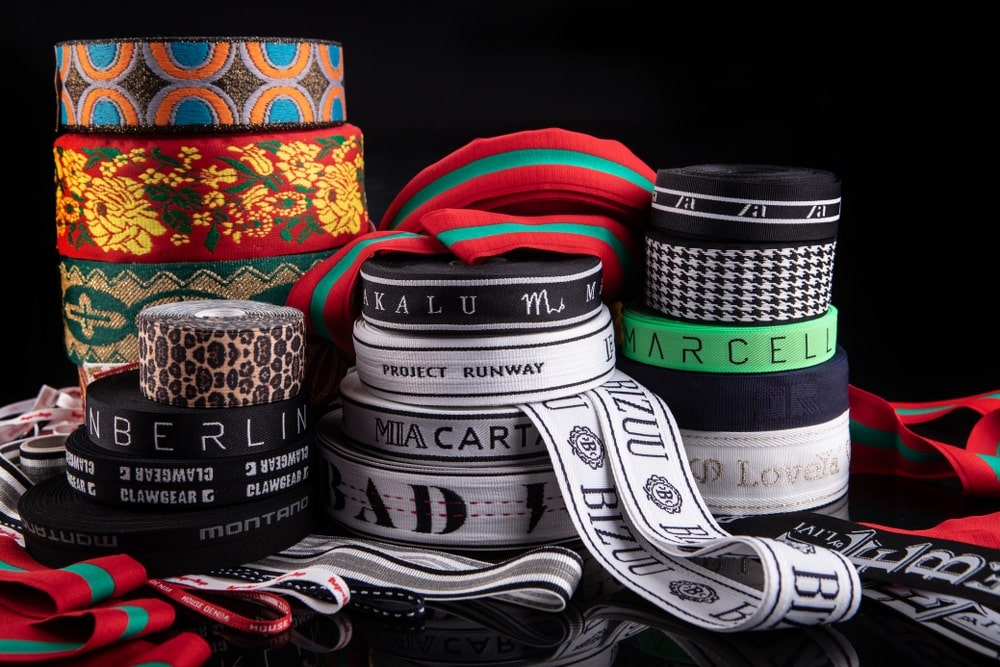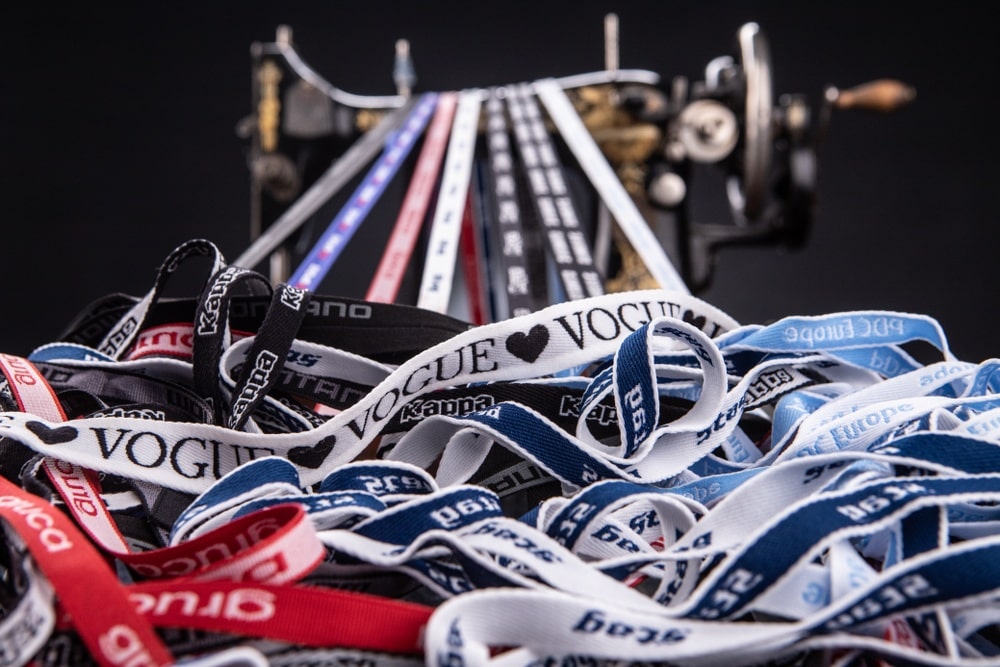 Trimmings, sweat-cloths, rep ribbons coat loop and clothing stripes
In this category you will find non-elastic and low elastic seam cover tapes. Our ribbon trimmings and sweatbands work well with woven or knitted fabrics and are easy to work with. Here you also find coat loops garment stripes. All products in this category are available in many shades, plain or with logos.
Stiffeners, trimmings and heel tapes for trousers
This department includes trouses stiffeners with antislip rubber threads and logos. The products are intended to be used mainly in the production of suit trousers – it is preventing from slipping out of the pants the skirt and is a solution greatly appreciated by customers. In this category you may also find heel tapes as well as elastic and non-elastic clothing trimmings of various application. We offer rich and varied design and colors that allow to use our products for many projects and designes.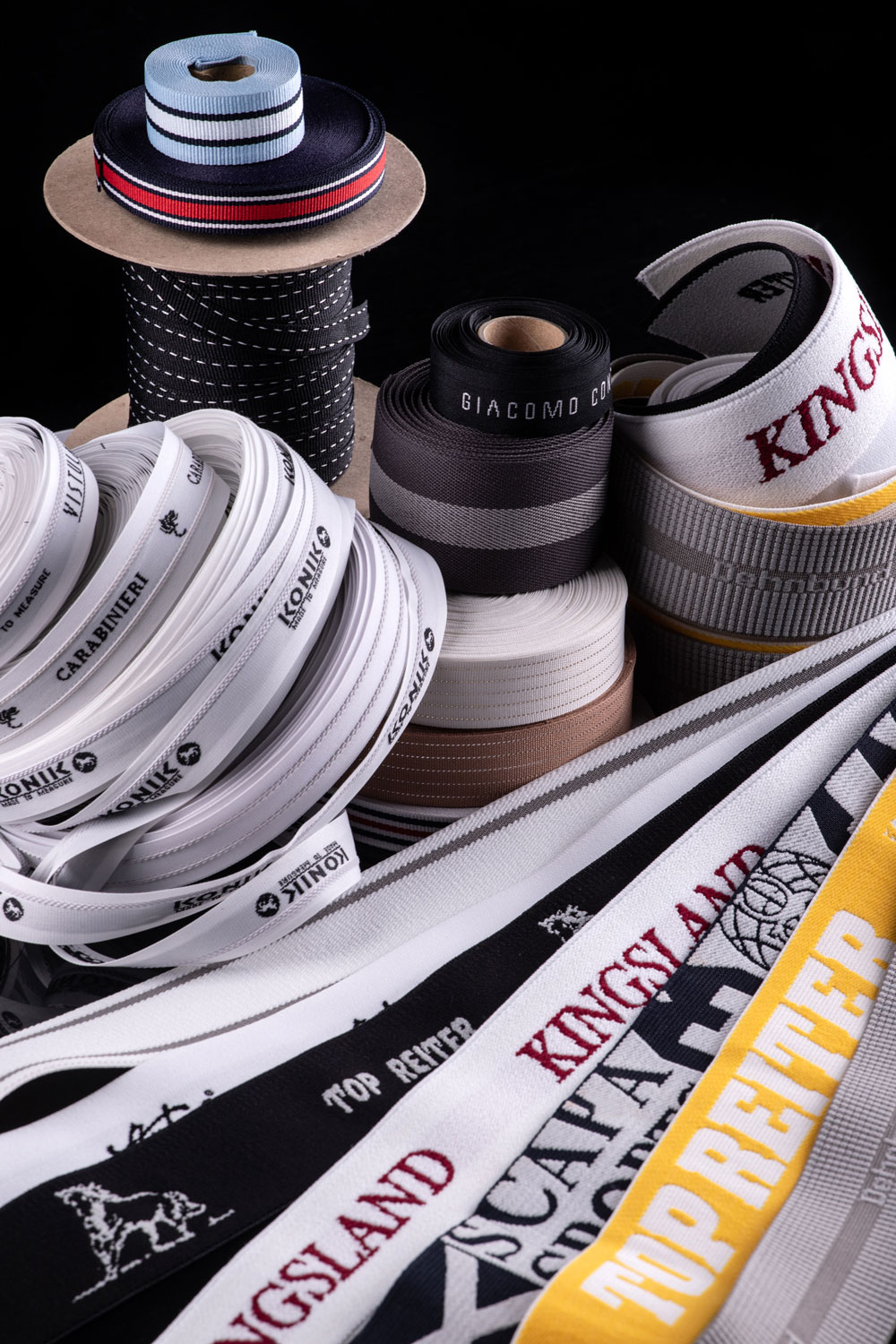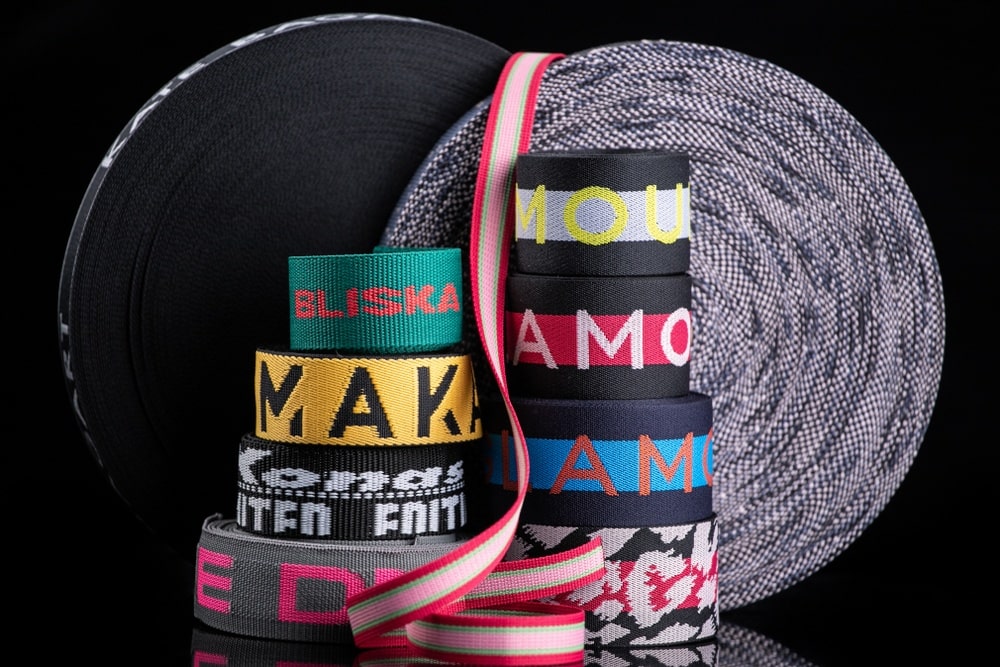 In this category you can find a wide range of webbings for clothing belts. We offer both plain tapes and tapes with logo. The products are very durable and resistant to mechanical damage, therefore they can be used even in the most demanding applications.
Reflective tapes and passpoils/piping
We offer tapes and pipings/passpoils that enable a perfect finish of clothes with reflective elements. Our products are characterized by excellent resistance to damage and abrasion, as well as high reflectivity, so they work well even in difficult lighting conditions.
Contact us
We work Monday through Friday from 8:00 a.m. to 4:00 p.m.
Company address
ul. Obywatelska 129/131, 94-104 Łódź