Tapes and shoe elastics
Our company has a wide range of tapes and elastics for textile and leather footwear. The assortment includes such products as trimmings, cords and shoelaces as well as heel tapes and loops and many other articles. All items are made of high quality materials, making them durable and very functional.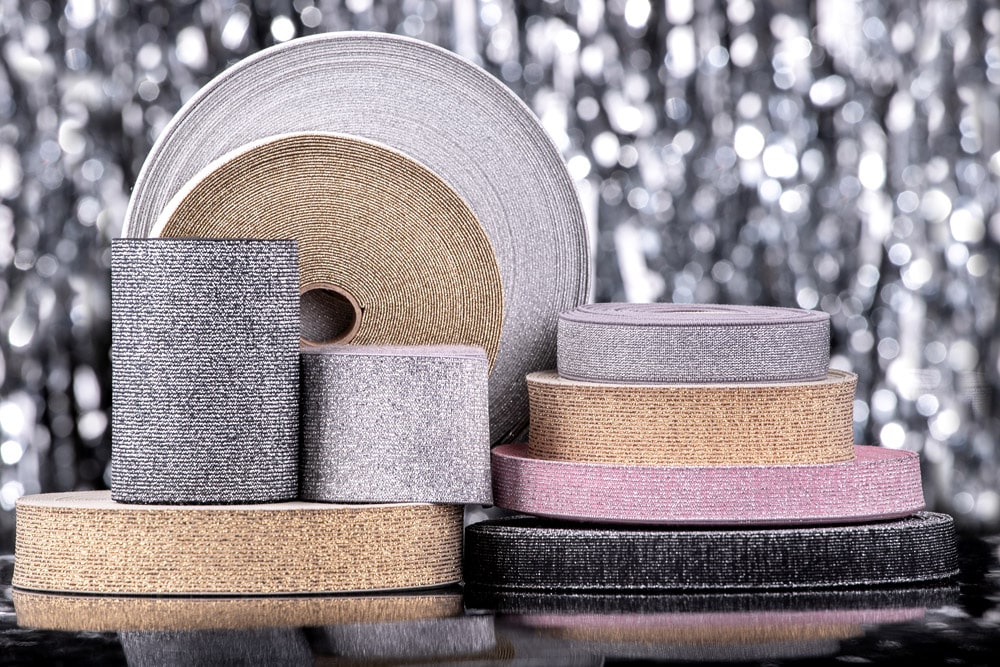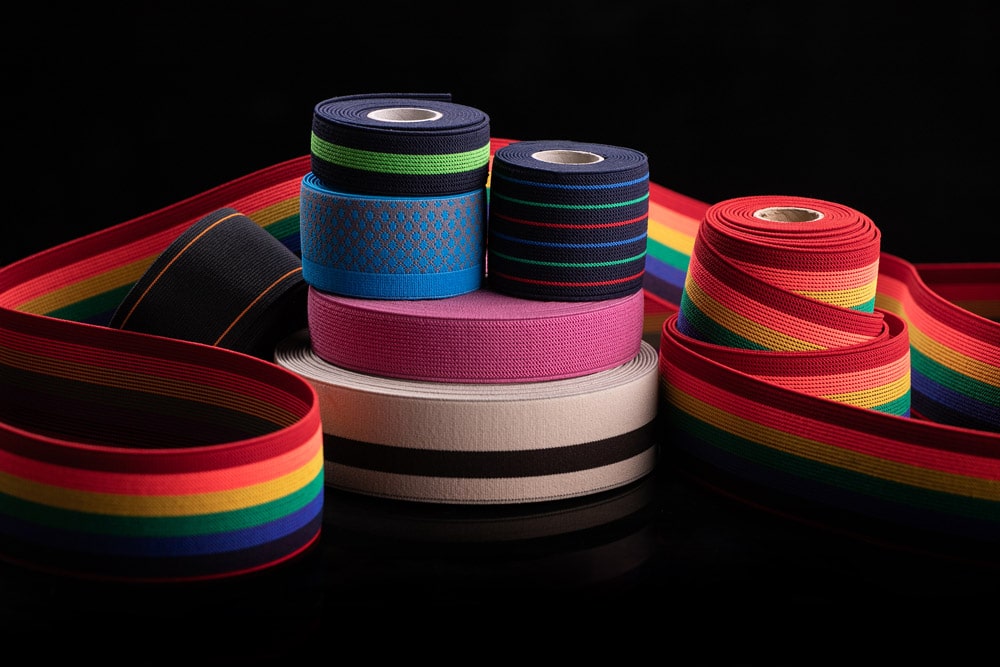 In this category we offer you elastics tapes for leather and textile shoes up to 30 cm wide. Woven and knitted elastics with various designs (including plain/one color, patterned, fancy and printed) are available. We offer elastics designed for chaps and Chelsea/jodhpur boots, elastics with rexor and elastics stretching across.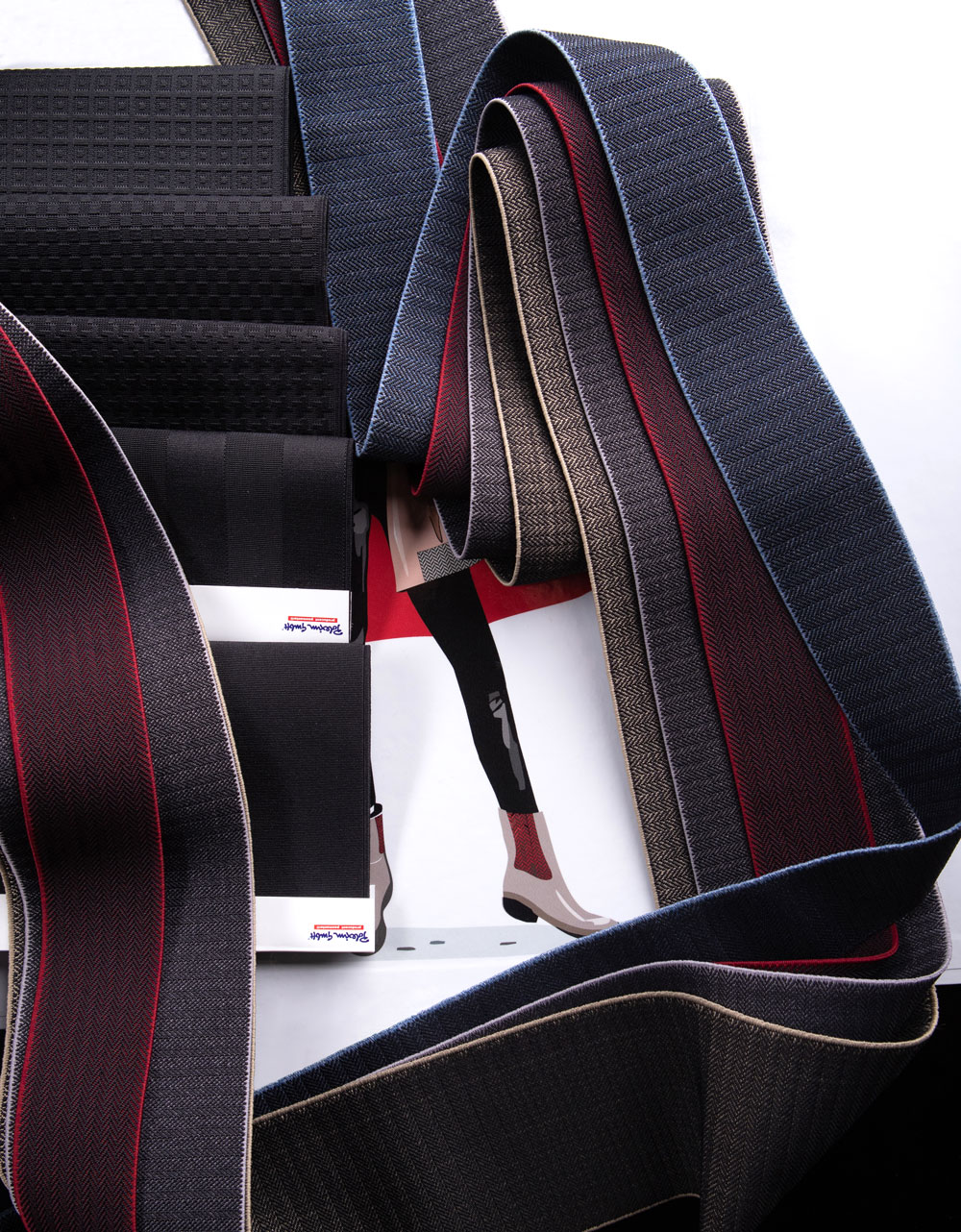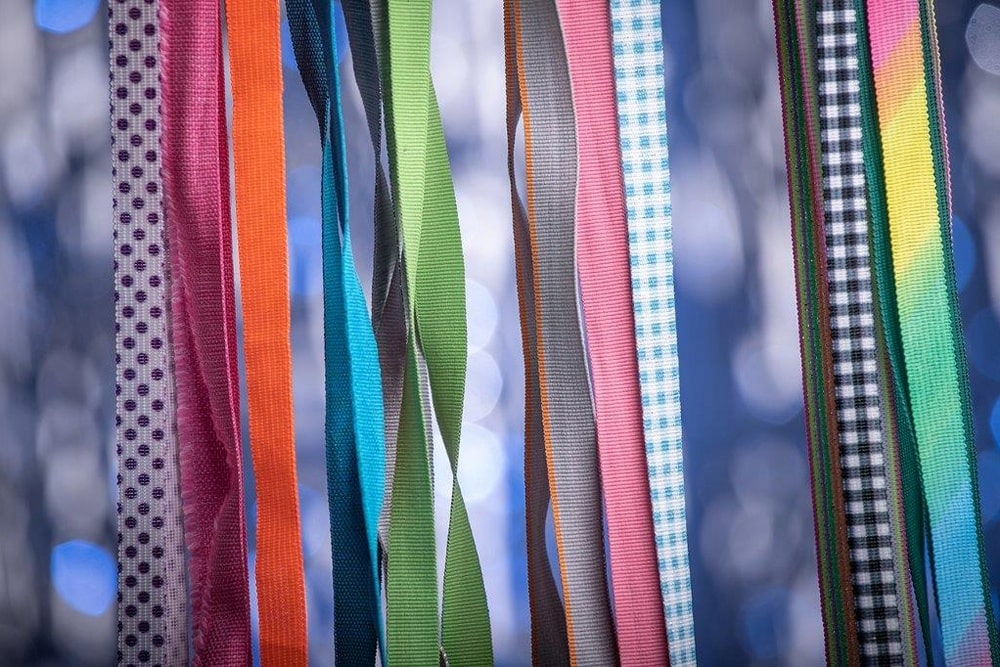 This category includes woven and racheline trimmings designed for footwear production. All products has appropriate certificates, so they are also suitable to be use in shoes for children. We offer different width, plain and decorative (also with a logo) trimmings.
Cordage and finished shoelaces
In this category you will find ready-made shoelaces and semi-finished products (cords) for shoelace production. Braided (round) and woven (flat) laces - decorated, plain or with rexor (flat laces also with inscription) are available. The category includes elastic and non-elastic shoelaces.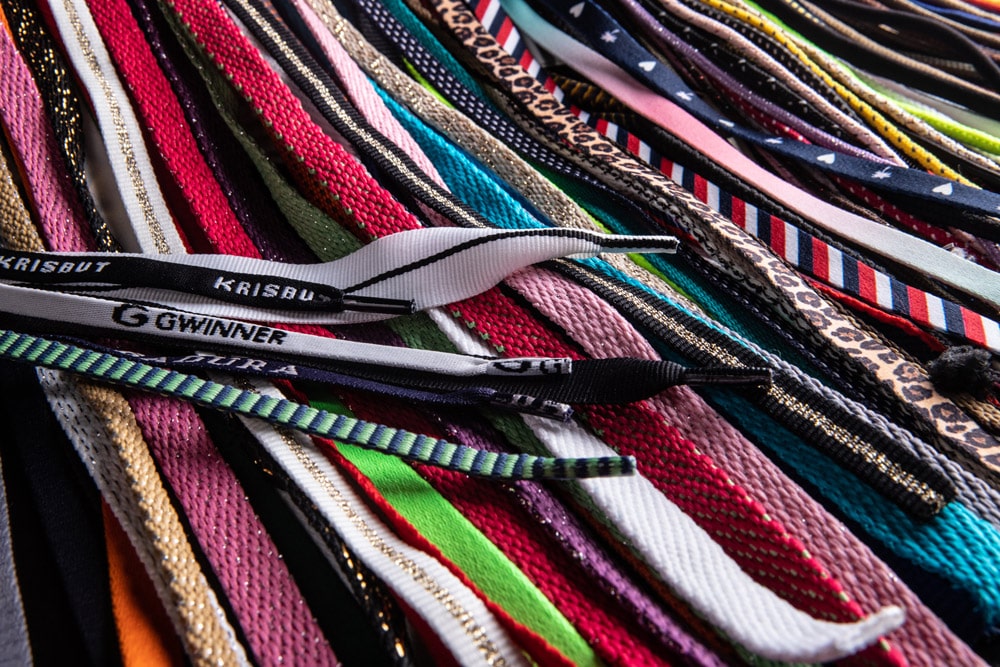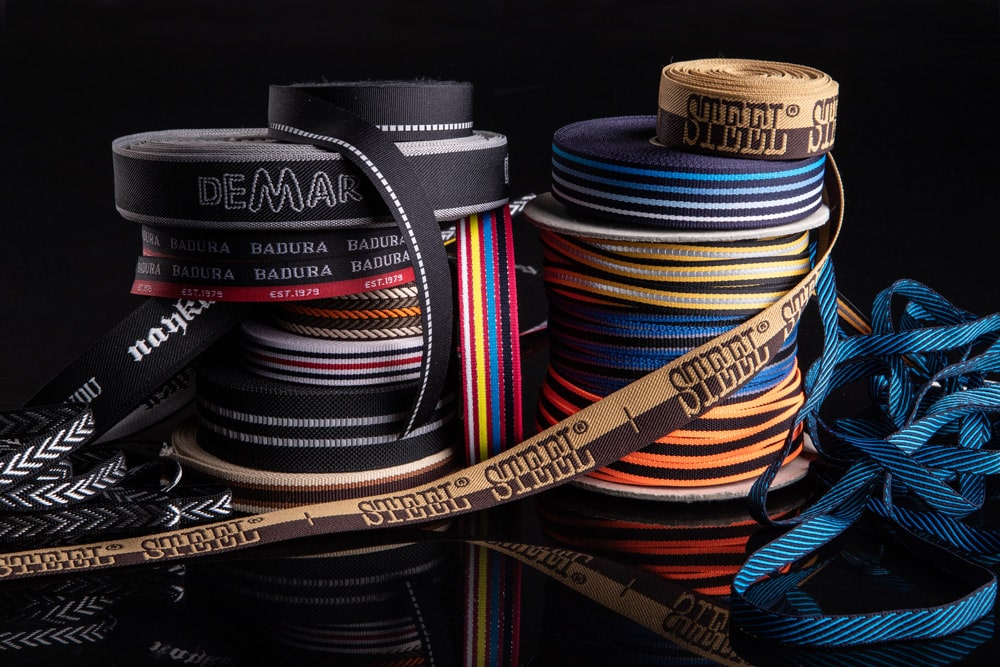 Reflective tapes
Heel tapes & loops
This category you can find reflective footwear tapes. The products are made with high care, that brings you durability and excellent appearance. The reflective element was created from materials, which provide excellent light reflection and are resistant to abrasion. 
We offer you heel tapes and loops designed for footwear production. All products available in this category is made from strong and resistant materials, which guarantees their above-average durability. The articles are also characterized by varied design, so you can easily choose a perfect option that matches the specific model.
Contact us
We work Monday through Friday from 8:00 a.m. to 4:00 p.m.
Company address
ul. Obywatelska 129/131, 94-104 Łódź