Finishing elements and accessories for sportswear and underwear
In our offer you will find high quality elastics, tapes and strings for use in the manufacture of sportswear and underwear. In this category you will find, among other things, underwear elastics, goggles elastics, non-slip/antislip elastics, borders trimmings and sweatbands, as well as stripes and webbings. On customer's request all products can be finished with special antibacterial or silver ion treatment which increases comfort of use and durability of products.
Underwear and sportswear elastics
In this category you can find underwear elastics, plain and with the customer's logo, created for designing and sewing, aesthetically and precisely made for women`s and men`s underwear. The section includes also elastic bands for sportswear – both: plain and with the customer's logo. We offer elastics with the maximum width of 60 mm, with the possibility of designing on the whole width of the tape and many variants of placing the motive on the material (plain, raised 3D, concave, with rexor or rubber threads logo effect).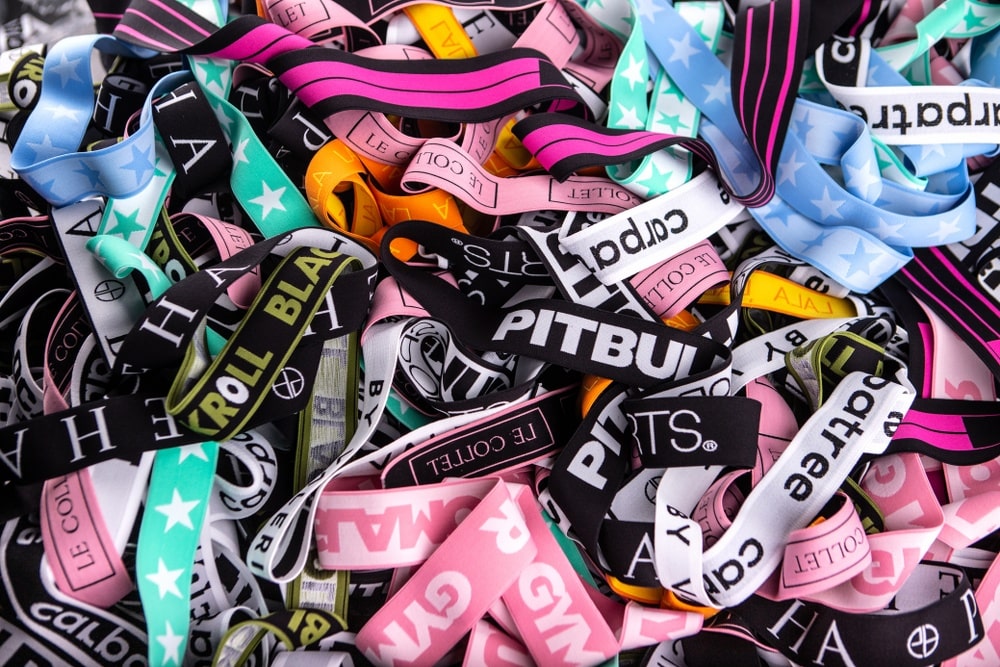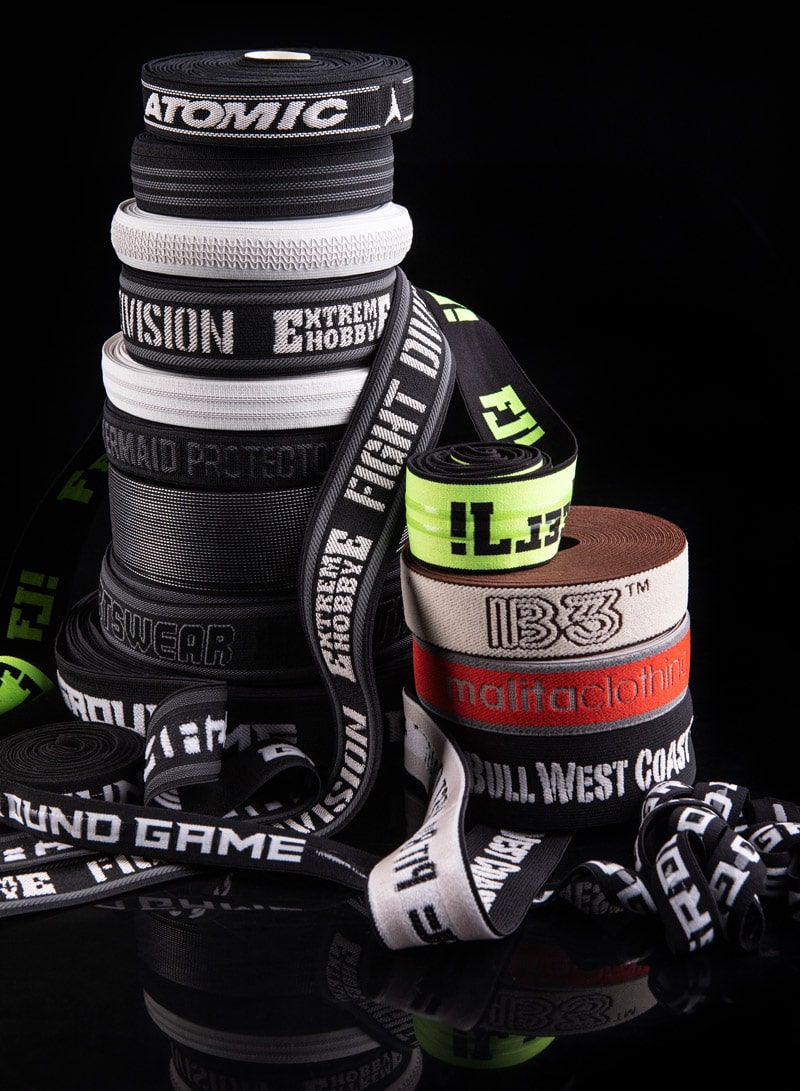 Goggle and anti-slip elastics
This section includes, among others, elastics for goggles (smooth and with inscription) and special anti-slip elastics designed for use in clothing designed for skiing, cycling as well as combat sports clothing. Anti-slip elastics can be made using one of two modern, highly effective technologies: with woven in latex or applied silicone. Additives created using our elastics are characterized by endurance and durability, and are comfortable to use.
We offer you a wide selection of seams covering tapes. Non-elastic or slightly elastic hems are available, which work perfectly with knitted fabric. In this category you can also find plain cords and cords with logos in two variants: round or flat. On request, we can cut the cords to the desired length and make fittings.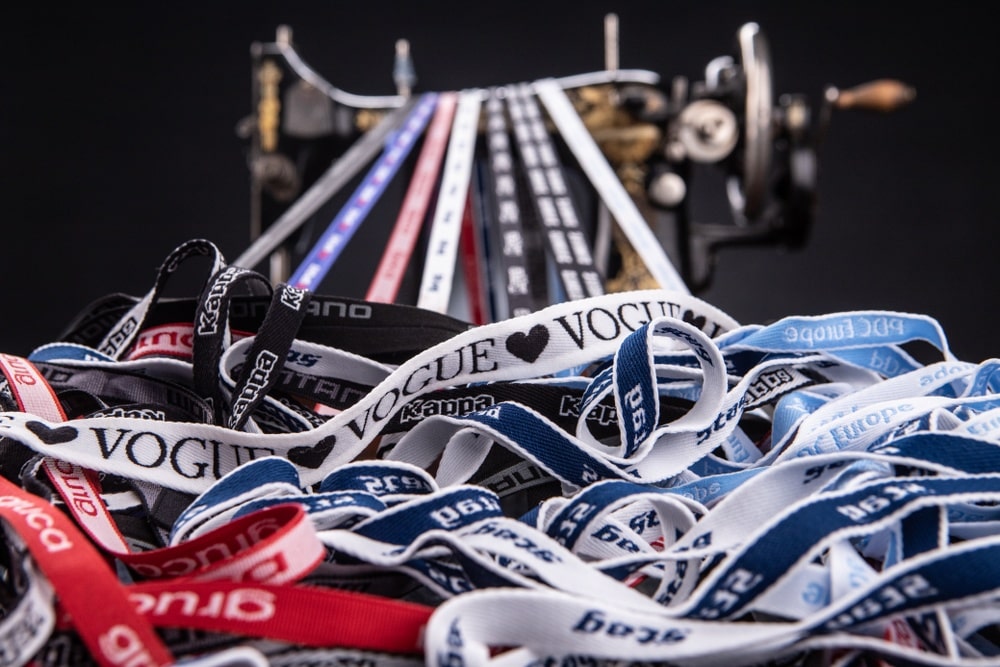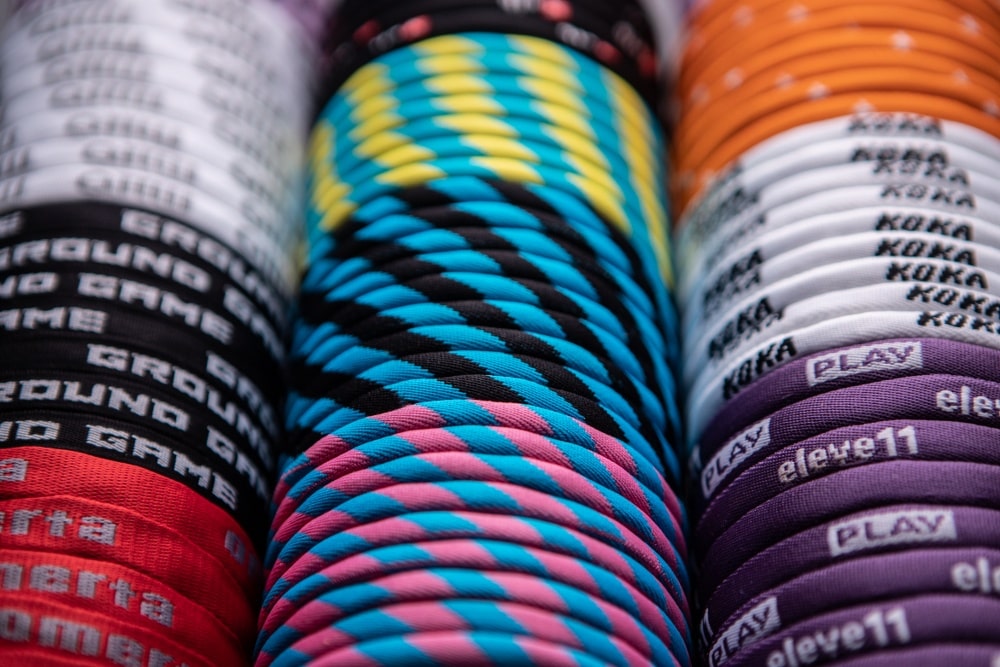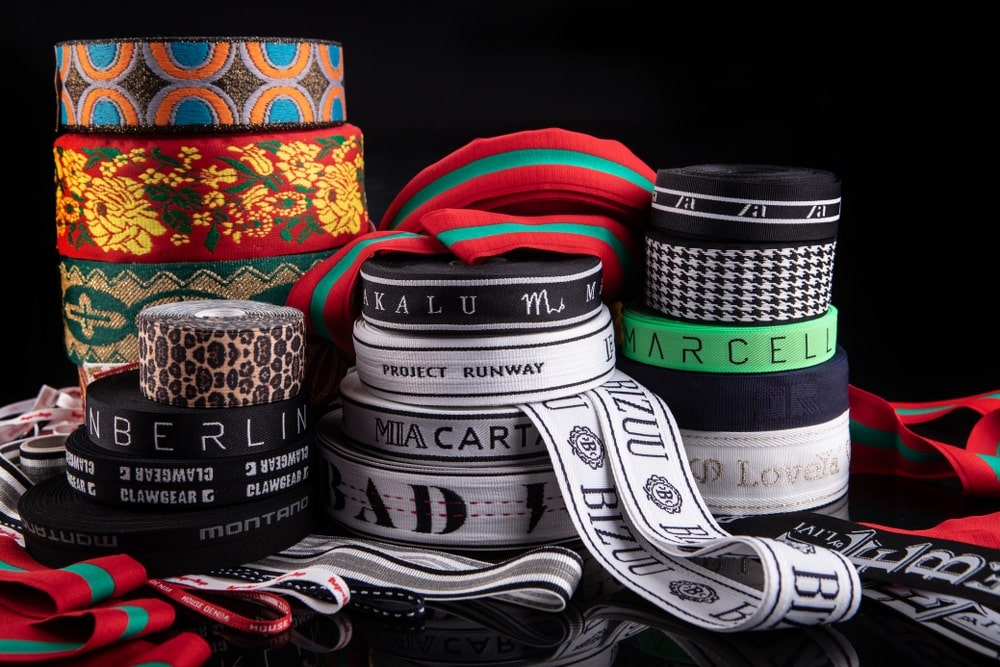 Clothing stripes and webbings
This category includes garment stripes and webbings or stripes with logos or plain. The use of high quality yarns ensures not only durability but also an impeccable look of our products. The products available on our website are also characterized by a well-thought-out, elegant design, due to which they are an ideal finishing and decorative element of underwear and sportswear.
Contact us
We work Monday through Friday from 8:00 a.m. to 4:00 p.m.
Company address
ul. Obywatelska 129/131, 94-104 Łódź